SPX 2014 – Handy Map!
on
September 1, 2014
at
6:29 pm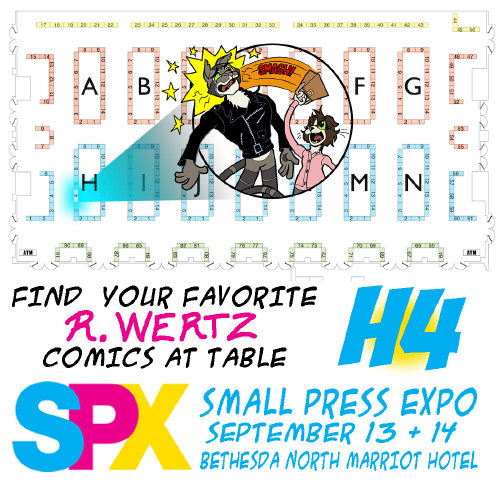 click graphic for larger version
I will be at table H4 at SPX this year. Stop by, if you please!
For Sale at SPX
"Molasses" issue No. 1, featuring an exclusive "Kitty's Cats" story
"Kitty's Cats" post cards and prints
additional goodies from Syrup Pirates, publisher of "Molasses"
Thanks to my friend Jared Axelrod for the handy map graphic, and hosting me at his table!