Locust Moon Comic Fest 2013 – Fun!
on
October 6, 2013
at
10:51 pm
I spent a few hours checking out Locust Moon Comic Fest yesterday. It reminded me of the early days of Small Press Expo, and I mean that in a very complimentary way. there were a lot of very talented and friendly cartoonists exhibiting their wares. I only regret not getting to talk to more of them. It makes me happy that the Philly comics scene is so healthy. I think this festival has potential to grow and attract people from all over the country.
Delightful goodies I managed to abscond with:
Comics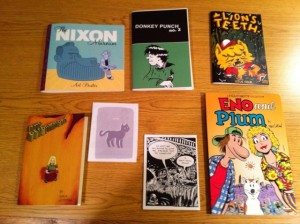 Cards and Stickers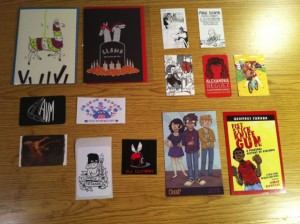 For my part, I was handing out preview mini-comics to anyone I came into contact with. I plan to have a table next year, and hopefully get to meet everyone I missed this time!